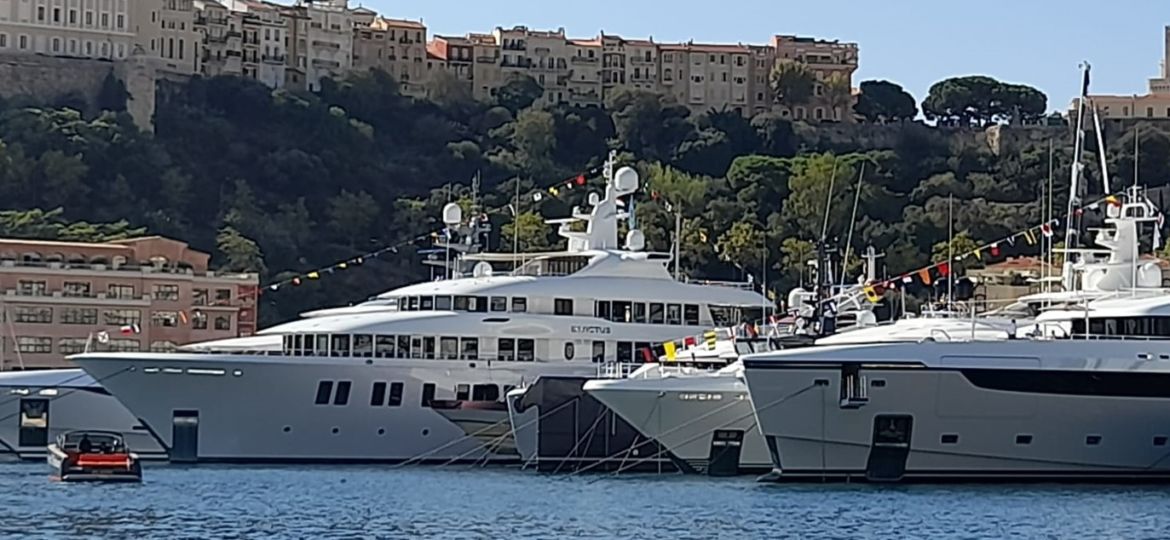 Navigating the complex world of carbon offsetting can be challenging. At Yacht Carbon Offset, we are driven by transparency and dedication to provide tailored solutions that ensure peace of mind and maximum impact. Our approach is defined by meticulous project selection and rigorous verification, to ensure tangible results that benefit the environment. Let's dive a little deeper and explore how we set the standard for carbon offsets in the superyacht community.
Internationally Recognised Carbon Registries
In the vast ocean of carbon offset initiatives, it's paramount to partner with trustworthy entities that uphold the highest standards. We offer our clients carbon credits issued through four renowned international carbon registries:
Gold Standard: Setting the standard for climate and development interventions to quantify, certify, and maximise their impact
Verified Carbon Standard: Recognised globally as the benchmark for voluntary emission reductions
UNFCCC: An arm of the United Nations itself, guiding global efforts to combat climate change
Plan Vivo: Dedicated to developing community-driven, land use projects in developing countries
A Global Commitment Tailored for You
We understand the unique nature of the maritime world. Many of our projects are situated in coastal or island locations, aligning with the areas in which our clients often cruise. All or our projects are located in developing countries that need the financial support provided by the carbon credit mechanism. Our commitment is not just to offset carbon but to support initiatives that resonate with the superyacht community and make a difference to the countries in which the projects are located, making the journey towards sustainability both personal and impactful.
Selecting Projects with Immediate and Lasting Impact
The International Energy Agency (IEA) stated in its World Energy Outlook 2021 report that "Accelerating the decarbonisation of the electricity is the single most important lever available to policy makers: it closes more than one-third of the emissions gap". With this in mind, it is easy to understand why, at Yacht Carbon Offset, our emphasis is on renewable energy power generation projects that provide immediate and lasting results. Our projects include:
Solar Energy Power: Harnessing the sun's power without any adverse side effects
Wind Energy Power: Using nature to propel us into a greener future
Hydroelectric Power: Selected after rigorous checks to ensure no undue environmental issues
Geothermal Power: Drawing energy from the earth itself, without disturbing its delicate balance
Marine Carbon Capture: Supporting marine ecosystems that provide both carbon storage and protection for marine life
Every project is chosen after a stringent review, ensuring its carbon offset capabilities are maximised and it doesn't lead to other unintended consequences.
While the appeal of carbon offset projects like tree-planting and forest protection initiatives is compelling, their efficacy and legitimacy can be questioned. Furthermore, such projects are exposed to the risk of destruction from fire that would result in significant volumes of carbon being released into the atmosphere, with an immediate negative impact on the environment.
Building Communities and Shaping Futures
Our projects don't just offset carbon; they change lives. Consider our Soubré Hydroelectric Project, which generates local employment, expands access to drinking and irrigation water, and enhances existing infrastructure. Or our Larimar Wind Power Project, which not only powers homes but is also partnered with local schools, and funds training schemes for the local population.
By supporting projects with community benefits, we ensure that your commitment to offsetting carbon has ripple effects, touching lives and making a difference at multiple levels.
Soubré and Larimar are just a couple of the many projects we love to support – view our full list of projects.
While the journey to a sustainable future is intricate, we are committed to ensuring that every nautical mile you sail is underpinned by genuine, impactful, and verified carbon offset projects. Thank you for your loyalty to Yacht Carbon Offset – your trust propels us toward a brighter, more environmentally sustainable future. If you have any further questions about carbon offsets in the superyacht community, please don't hesitate to get in touch with us today.