A Quick Lesson in Carbon Credits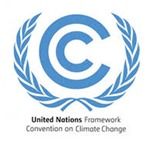 Carbon credits originated with the 1997 Kyoto Protocol, as a result of increasing awareness of the need for controlling greenhouse gas emissions (carbon dioxide, methane and nitrous oxide).  The Kyoto Protocol operationalises the 1992 United Nations Framework Convention on Climate Change (UNFCCC).  The carbon credit mechanism facilitates investment in carbon reduction projects, with the objective of reducing carbon emissions and mitigating climate change and future global warming.
The key concept is that carbon credits are used to convey a net climate benefit from one entity to another. A carbon credit is a transferable instrument, certified by an independent certification body, that represents an emission reduction of one metric tonne of CO2 (or greenhouse gas equivalent) arising from a defined activity, typically a discrete "project". The benefit of the emission saving is transferred from the project to the purchaser of the carbon credit in order to counterbalance the purchaser's own carbon emissions that occur elsewhere. Because greenhouse gases mix globally in the atmosphere, it does not matter where exactly they are reduced. The purchaser "retires" the carbon credit from the carbon market in order to claim the underlying reduction towards their own greenhouse gas reduction goals.
A project choosing to issue carbon credits must conform to the requirements of the selected standard. The standard methodology covers accounting, monitoring, verification, and certification standards, and registration and enforcement systems. The credits are then sold in the carbon market to raise funds to finance the project. It is important to note that the project would not exist without the revenues generated by the sale of carbon offset credits.
Carbon Offsetting and the Superyacht Community
Yacht Carbon Offset's carbon offset service strives to help the superyacht community to counterbalance its environmental impact. We are strong advocates of first taking action to reduce your carbon footprint. Operating a yacht efficiently and taking measures to lower fuel consumption can serve to reduce your GHG emissions at source but, ultimately, experiencing the full benefits of a yachts range and performance will involve a corresponding quantity of fuel. Carbon offsetting offers an immediate, affordable and effective solution to compensate  unavoidable greenhouse gas (GHG) emissions that inevitably arise when enjoying a yachting experience.
We are not claiming that carbon offsetting is a perfect environmental solution. It is, however, one of a number of tools that can be used by our industry to reduce its environmental impact on the planet.
With high public awareness of the link between greenhouse gases and climate change, your decision to counterbalance the carbon emissions of your yachting activity is a practical step that will resonate with clients, guests, and others who share your awareness of the impact of your energy use. In addition to the positive environmental impact, the public relations benefit is also very real, particularly for participants who have high public prominence, or whose businesses have a policy of minimising GHG emissions.
Carbon offsetting demonstrates leadership and responsibility in addressing your environmental impact.