Yacht Carbon Offset strives to help the Superyacht Industry counterbalance its environmental impact.
We are strong advocates of taking action to lower consumption, reduce travel and improve efficiency. Thereafter, we offer our carbon offsetting service as a tool to counterbalance unavoidable greenhouse gas emissions.
Our process fully reflects the principle of carbon offsetting, which is to ensure that for each tonne of Greenhouse Gases (GHG) emitted by a yachting activity a tonne of GHG emissions is saved elsewhere. The savings are made by supporting independently approved GHG emission reduction projects.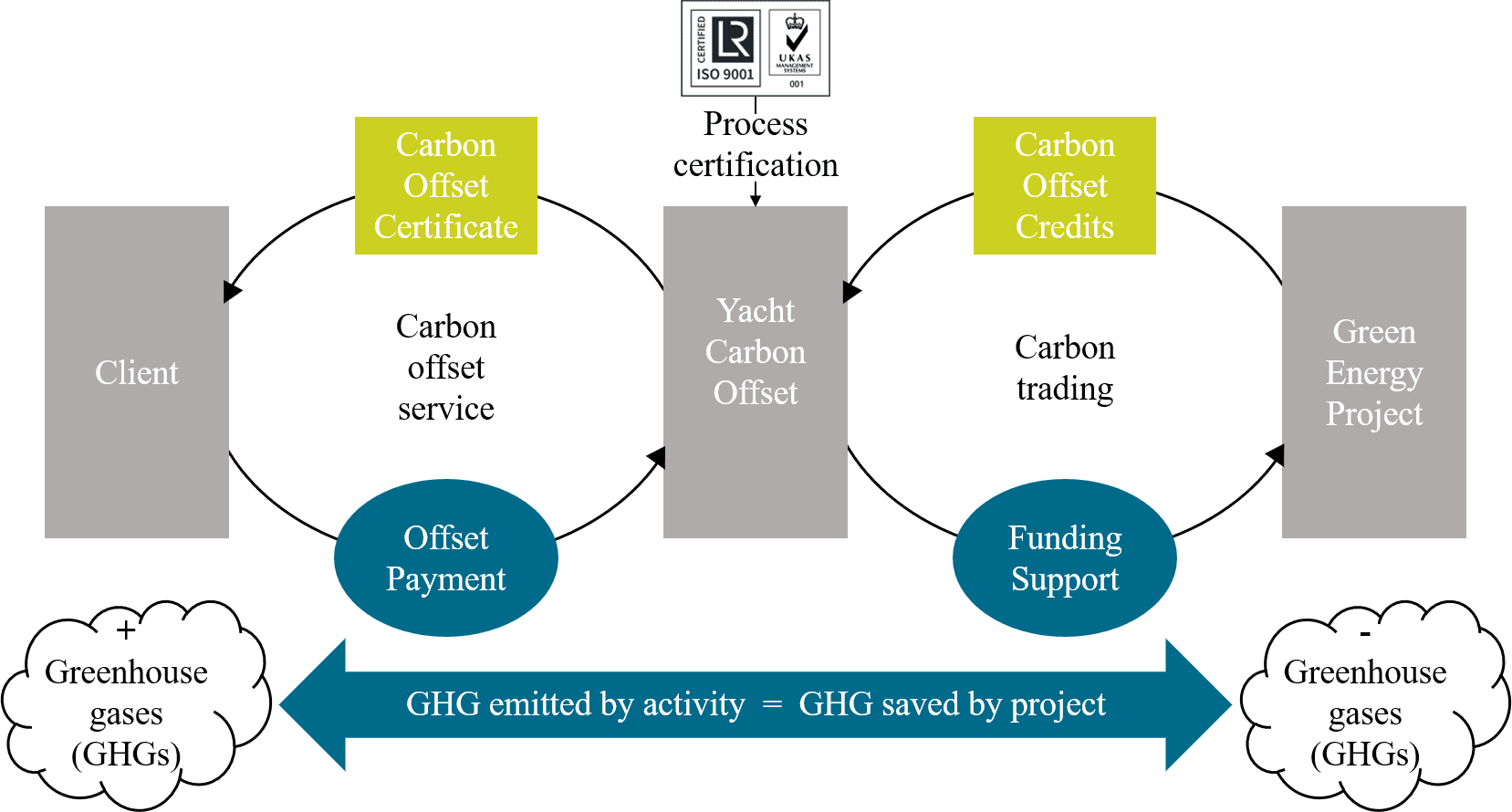 Yacht Carbon Offset will help you identify the GHG emission sources that are to be offset.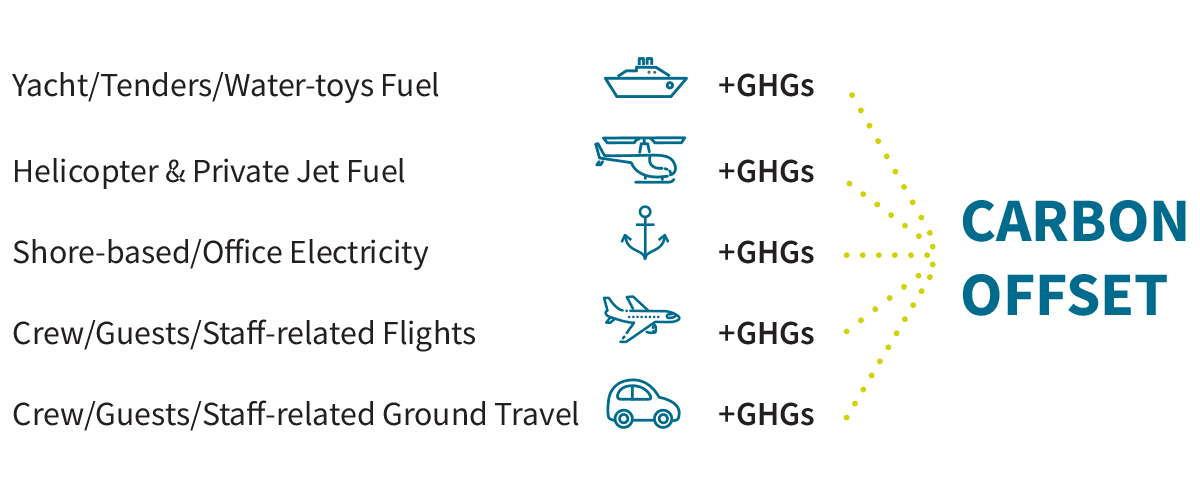 Sources can include the fuel consumed by the vessel engines, generators, tenders and water-toys. The quantities of fuel can be that consumed during a single yacht's delivery, charter or season, or the fuel requirement for a yacht fleet or a specific event; it's entirely up to you. We can extend the emission sources to cover shore power and private jet or helicopter fuel, as well as associated land-based travel or flights of crew, guests or employees.

Yacht Carbon Offset calculates the tonnes of GHG emission savings required to counterbalance, tonne for tonne, the GHG emissions associated with your yachting activity. The emission savings are delivered by suitable green energy projects via the correct number of carbon credits.  For example, if a yacht's activity generates 10 tonnes equivalent of GHGs, the carbon offset will be completed through the purchase and allocation of 10 carbon offset credits.

Yacht Carbon Offset carefully selects the green energy project to complete the carbon offset transaction.

Yacht Carbon Offset issues a personalised Yacht Carbon Offset Certificate for each carbon offset transaction showing exactly which GHG emitting sources have been included in the carbon offset transaction.