The Carbon Offsetting Process is built on a Solid Foundation with a Real Desire to Tackle Climate Change
Carbon offsetting is a mechanism developed under the United Nation's Framework Convention for Climate Change (UNFCCC) in response to the urgent need to curtail global warming. The process stimulates much-needed support for carbon reduction projects in developing countries and, at the same time, enables individuals and organisations to counterbalance unavoidable green gas emissions.
The Benefits of Carbon Offsetting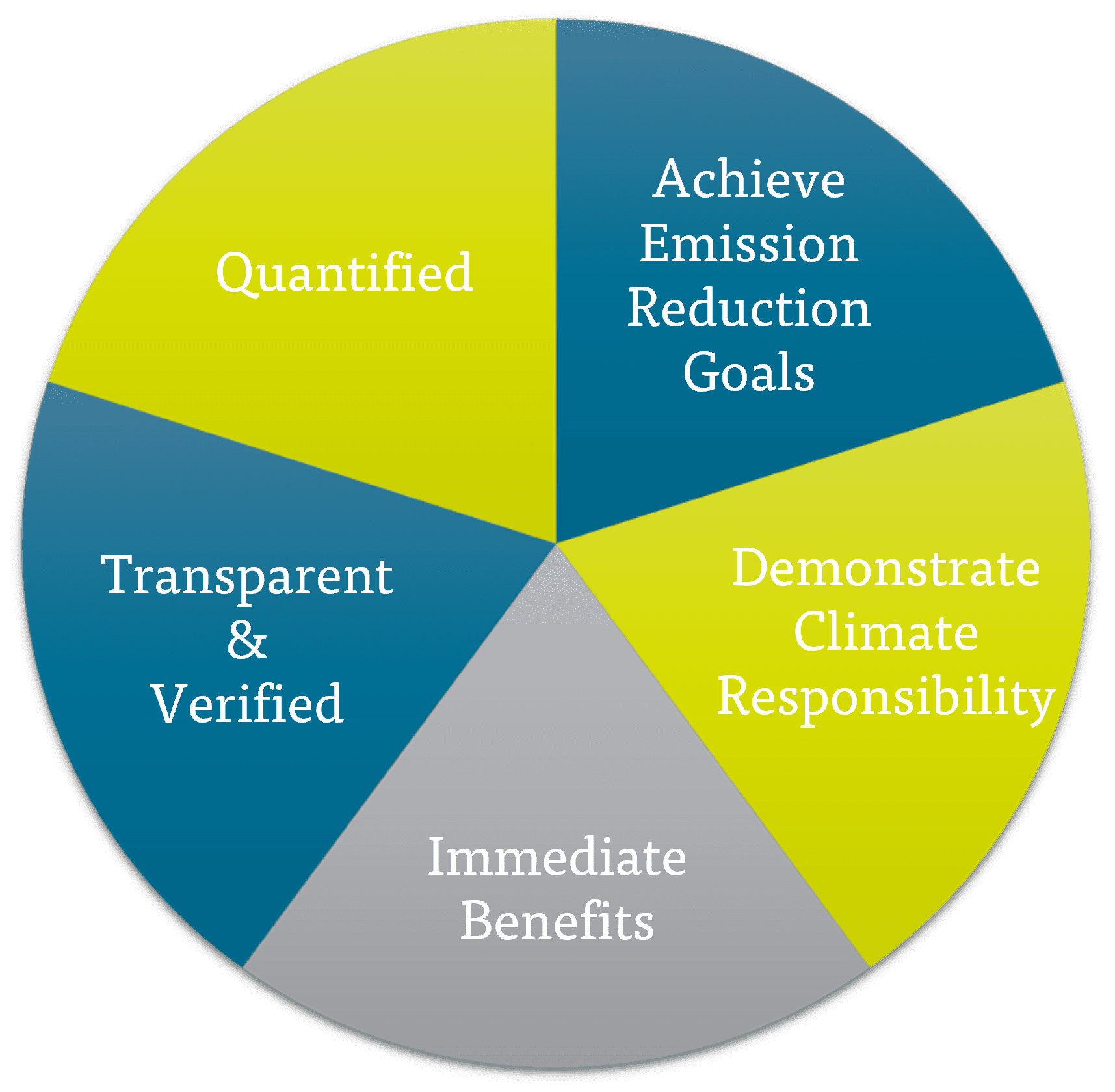 Achieve Emission Reduction Goals: Carbon offsetting is a tool to help individuals and organisations meet their emission reduction goals by counterbalancing unavoidabl

e

greenhouse gas emissions. It should be used in conjunction with other positive actions, such as lowering consumption, reducing travel and improving efficiency.
Demonstrate Climate Responsibility: We cannot leave the fight against climate change to others. Carbon offsetting demonstrates your commitment to counterbalance the impact of your own activities.
Immediate Benefits: The benefits of Carbon Offsetting for the participating company or individual start as soon as support for the carbon reduction project has been pledged.
Transparent & Verified: Under the umbrella of the United Nations, the carbon offset process demands the achievements of high standards, verified by International Registries such as Gold Standard and Verified Carbon Standard.
Quantified: Emission reductions are counterbalanced tonne for tonne.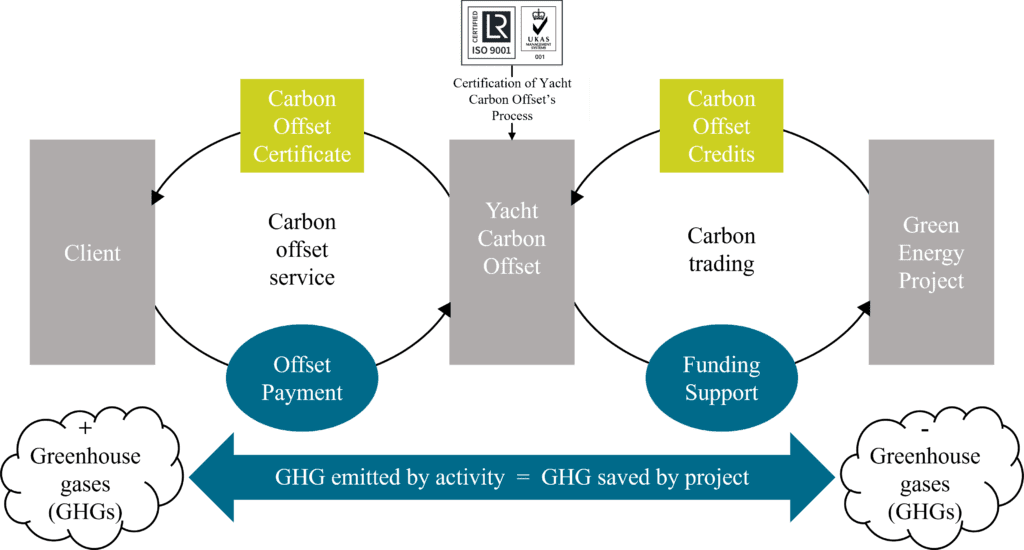 Carbon Offsetting Helps the Superyacht Community to Achieve its Emission Reduction Goals
Carbon offsetting is a tool that conveys a net climate benefit from one entity to another using  carbon offset credits.
A carbon offset credit is a transferrable instrument certified by an independent certification body to represent a reduction of one metric tonne of greenhouse gas (GHG) emissions. 1 Carbon Credit = 1 tonne GHG Savings.
Carbon offsetting provides vital financial support for carbon reduction projects that reduce or eliminate GHG emissions ("GHG Savings").
Carbon credits are used to convey the GHG Savings from the project to the individual or entity buying the credit, thereby counterbalancing the recipient's emissions on a tonne-for-tonne basis.  The purchaser of an offset credit must "retire" it from the International Registry to claim the underlying reduction towards their own GHG reduction goals.






Yacht Carbon Offset will help you identify the GHG emission sources that are to be offset.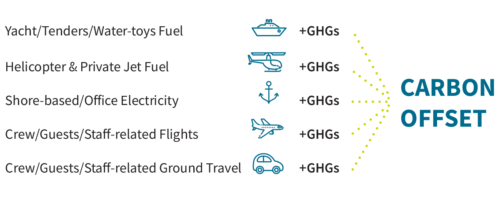 Sources can include the fuel consumed by the vessel engines, generators, tenders and water-toys. The quantities of fuel can be that consumed during a single yacht's delivery, charter or season, or the fuel requirement for a yacht fleet or a specific event; it's entirely up to you. We can extend the emission sources to cover shore power and private jet or helicopter fuel, as well as associated land-based travel or flights of crew, guests or employees.

Using its bespoke, in-house calculating tool, Yacht Carbon Offset calculates the number of tonnes of GHG emissions associated with the identified emission sources.

It is important to understand the projects you are supporting. Yacht Carbon Offset carefully selects a suitable carbon reduction project to complete the carbon offset transaction.
We identify high-quality credits that are certified by International Registries to ensure that they offer additionality (no project would exist without the support of the carbon credit mechanism), exclusive claim to emission reductions and avoidance of social and environmental harm.
The United Nation (UN)'s carbon credit mechanism has the crucial objective off stimulating much-needed private investment in clean energy projects in the developing world. For this reason all our selected projects are in developing countries. GHGs mix globally in the atmosphere and therefore it does not matter where in the world they are reduced.  From a climate change perspective the positive effect is the same.

To complete the carbon offset transaction Yacht Carbon Offset acquires the required number of carbon credits in the selected project in order to counterbalance our client's emissions on a tonne-for-tonne basis:
1 Carbon Credit counterbalances 1 tonne GHG Emissions
It is imperative that Yacht Carbon Offset "retires" the credits from the International Registry in order to allocate the underlying reduction to our client

Yacht Carbon Offset issues a personalised Yacht Carbon Offset Certificate for each carbon offset transaction showing exactly which GHG emitting sources have been included in the carbon offset transaction and the project selected to complete the transaction.