Renewable Energy: Plan Vivo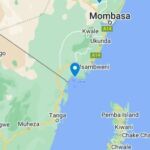 Overview: Protection and Plantation of mangrove forests in Kwale County, Southern Kenya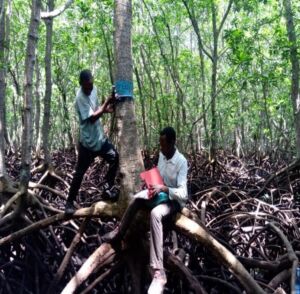 The Vanga Blue Forest project comprises the restoration and protection of 460 hectares of mangrove forest along the south coast of Kenya, 110 km from Mombasa city. A sister project to Mikoko Pamoja, Vanga Blue Forest is a 20-year project that was validated in 2019 under the Plan Vivo Carbon Standard methodology.
Benefits: Emissions reductions and economic benefits
Mangroves provide a wide range of services and benefits to both the environment and the surrounding community. Mangroves are significantly more effective at sequestering and storing carbon dioxide than terrestrial forests due largely to the significant quantities of carbon stored below ground. The surrounding water and waterlogged soil can prevent the breakdown of the stored carbon for hundreds of years, notwithstanding negative intervention.
Mangroves in Kenya have historically been exploited for building and energy resources. The project aims to halt further deforestation and degradation in the project area, in a way that can be measured, reported and verified, as well as to restore degraded mangroves through community participation. The local communities will be educated in sustainable development of their valuable mangrove ecosystem,
The project supports additional community livelihood projects that include the construction of local access roads, the restoration of a water-logged children's nursery and the construction of furniture for a local dispensary.
Carbon benefits from this project are conservatively estimated at 4,560 tonnes CO2e per year, derived from avoided deforestation, prevented forest degradation and new planting. This assumption is conservative, excluding the benefits of forest degradation reversal and including a 20% non-performance risk buffer. Project performance in the first year of operation (2020) was in line with expectations, with the issuance of 4,506 Plan Vivo carbon credits.