Vader Piet Wind Power Project, Aruba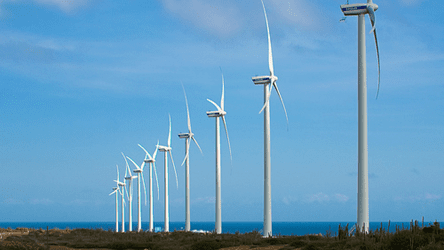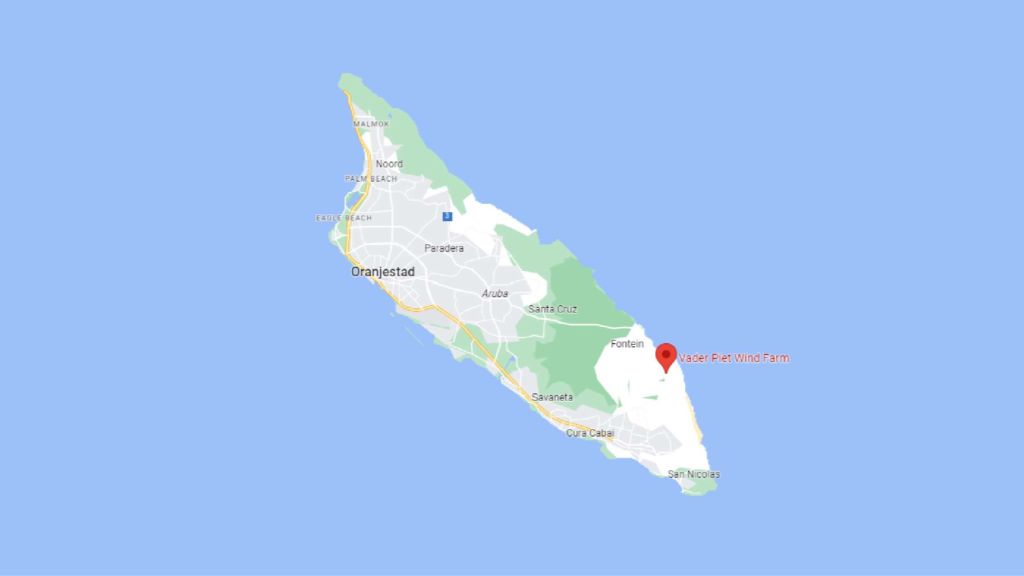 This project is the first wind park on the Island of Aruba, one of the Lesser Antilles islands located in the Southern Caribbean Sea. The project is on the east coast of the island and comprises 10 wind turbines that represent approximately 15% of Aruba's overall annual electricity demand. Since 2010, Vader Piet has produced an average of 142 GWh annually.
Benefits: Climate & Environment
The project's emission factor is assessed to be 1.18335 tonnes CO2e per megawatt hour (MWh). Put another way, the operation of this project decreases the country's dependence on fossil fuel power production facilities, thereby reducing the country's greenhouse gas emissions by 1.18335 tonnes of greenhouse emissions per MWh of power produced. The wind park harnesses the island's wind resources and diversifies the country's electricity generation away from fossil fuel-based (thermal) electricity generation. Since its commissioning in December 2009 the total GHG emission reductions through to April 2022 amount to 658,955 tCO2e. Other benefits include:
Reduces the electricity grid's reliance on imported fossil fuel-based power generation, contributing to long term climate change benefits.
Local pollution is reduced given that wind power is a zero-emission source.
Contributes to long-term climate change benefits.
Benefits: Social & Economic
The project contributes to the sustainable development of the Island of Aruba by:
Increasing employment opportunities in the area where the project is located.
Enhancing the local economy through the creation of employment for the rural population.
Encouraging local investment connected with the availability of clean energy.
The carbon credits are certified by the International Registry, Gold Standard, and verified by the third-party auditor, Earthood.
For more information about Vader Piet Wind Power Project, please visit https://www.windparkvaderpiet.com/
Discover how Our Service can help you achieve a practical and effective way of counteracting the greenhouse gas (GHG) impact of your yachting activity.