Yacht Carbon Offset is proud to promote the Blue Marine Foundation (BLUE), a UK charity dedicated to restoring the health of the world's oceans by addressing overfishing. By supporting BLUE, you are helping to create marine reserves around the world and reverse the destruction of biodiversity.
Below is a summary of two of BLUE's UK projects:  Solent Oyster Restoration; Plymouth Marine Park; . Detailed information on these initiatives, and all of BLUE's projects, can be found on their website:  www.bluemarinefoundation.com
Yacht Carbon Offset invites you to support BLUE's fantastic work by making a financial contribution over and beyond the cost of your carbon offset transaction. Yacht Carbon Offset will facilitate the contribution and pass it on to BLUE in its entirety, without the extraction of any commission or fee. We recommend an amount based on 10% of your carbon offset transaction (€50 minimum), but any amount will help to make a difference. Your donation can be directed towards a specific BLUE project or left to BLUE's discretion.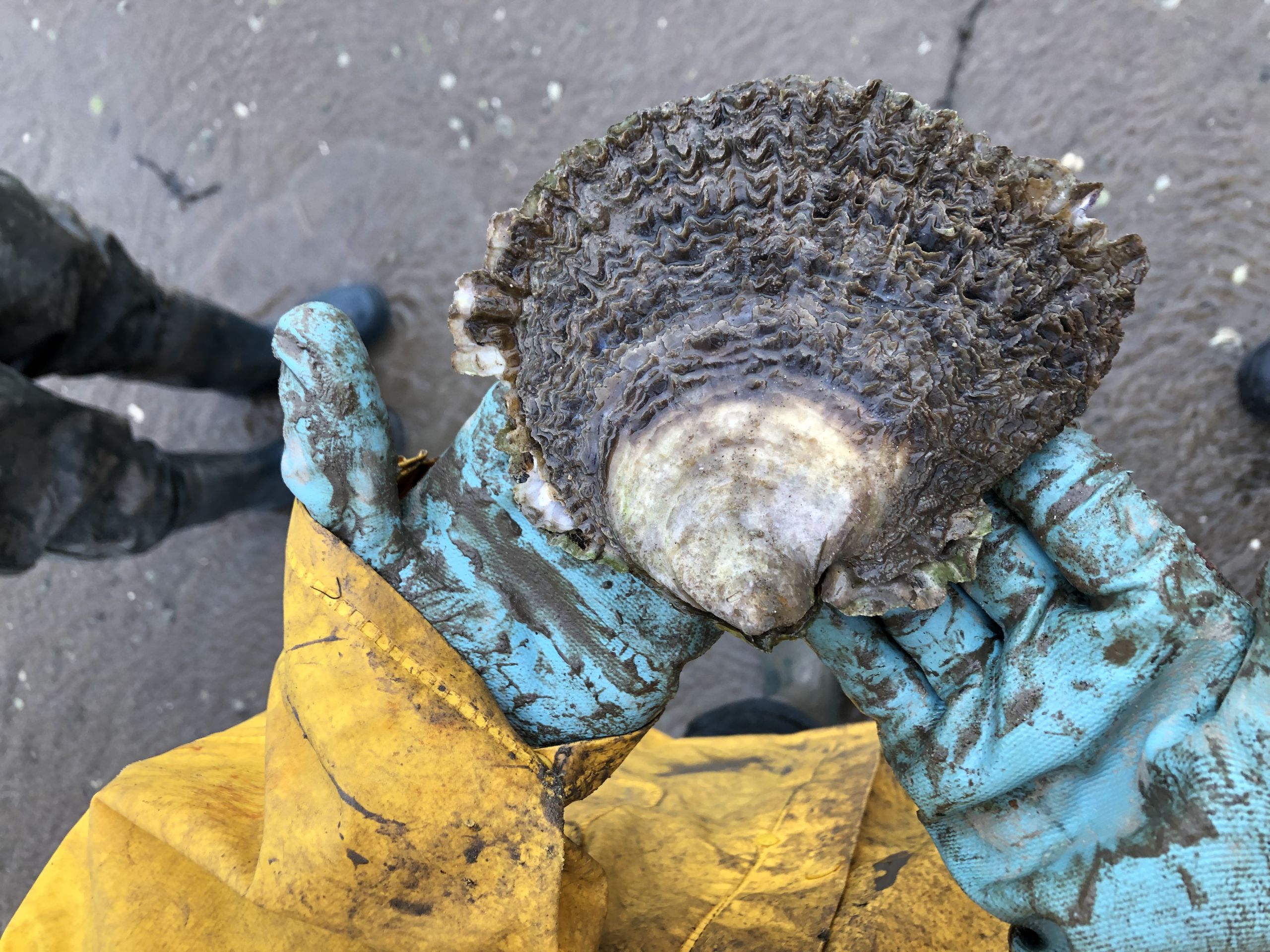 Solent Oyster Restoration: Re-laying oysters into the Solent
Globally, an estimated 85% of oyster beds and oyster reef habitats have been lost, making them among the most imperilled marine habitats in the world. BLUE is creating a model for restoration of this key habitat by re-laying millions of oysters into the Solent, the strait that separates the Isle of Wight from mainland England. Oyster beds filter the surrounding water, removing nitrogen, sequestering carbon and providing habitats for hundreds of species.
In order to increase the number of breeding oysters within the Solent, BLUE's team has placed mature "brood stock" oysters at high densities in cages hung in the water beneath pontoons, facilitating the release of millions of larvae into the Solent. The cages have been shown to provide a refuge for other marine life, with 97 different species having been found living within the cages so far, including critically endangered European eels, juvenile spiny seahorse and sea bass.
To promote natural recruitment and re-establish wild oyster beds, BLUE's Solent team is also re-seeding protected seabed sites with juvenile oysters. These sanctuary sites will be created on a large scale in areas closed to commercial fishing and will be allowed to flourish and develop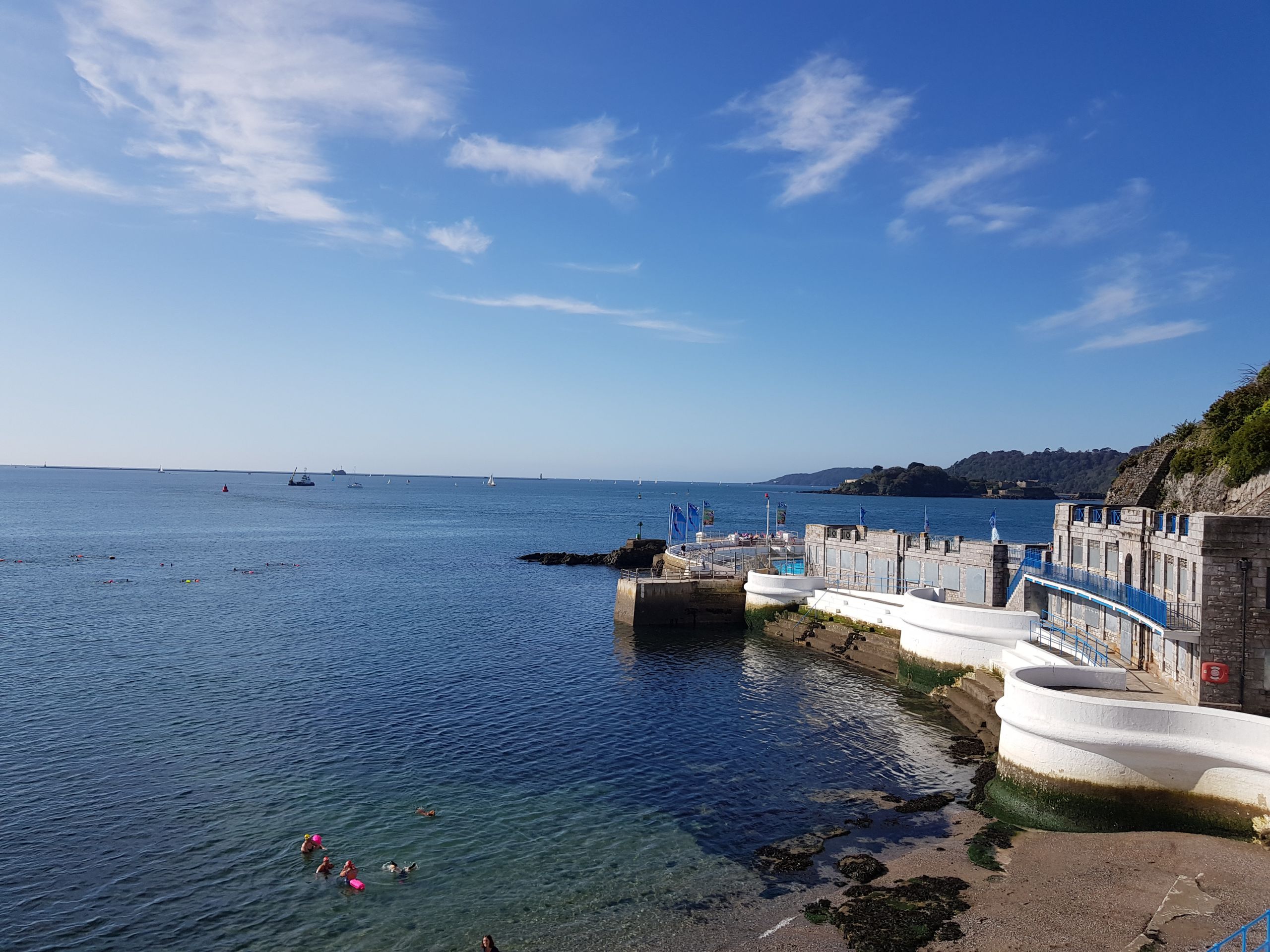 Plymouth Marine Park: BLUE has a vision to establish a UK marine park network by 2030
National parks are important to 90% of people in the UK but, despite being an island nation with an extraordinary 30,000 kilometres of coastline, the UK has no national parks in the sea. BLUE's vision is that national marine parks could be used to better protect coastal waters while bringing shared prosperity, broader public engagement and regeneration of deprived coastal communities.
BLUE's initiative, in conjunction with the City of Plymouth, led to the creation of the Plymouth Sound National Marine Park in September 2019, 70-year after the creation of the UK's first land-based national park. The Plymouth Sound National Marine Park is now in a two-year development phase, running from January 2020 – December 2021, during which the framework for the future of the marine park is being established. BLUE is playing a key role in the process by helping to shape the declaration, the identity of the park and the engaging the local population through its "Sea in the park" initiative, delivered with the Marine Biological Association.