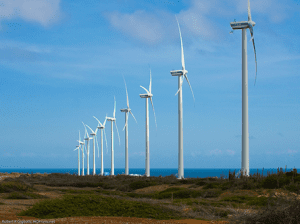 Most of us are not aware of the risk to daily human life posed by climate change. Speaking at a United Nations Security Council session Sir David Attenborough said that "climate change is the biggest threat to security that modern humans have ever faced", and he was not meaning just rising sea levels.
Much of the conversation around climate change is on issues such as changing weather patterns, rising global temperatures,  melting ice-caps and the destruction of coral reefs. Of course these factors are important, but the climate situation is rapidly escalating and becoming personal. Food, fresh water and even a habitable temperature are all under threat. As Sir David Attenborough says, "if the natural world can no longer support the most basic of our needs then much of the rest of civilisation will quickly break down". The security risks this would cause are clear. Sir David made the alarming point that this is not something that will happen in some distant future. If we do not make changes this will happen in our lifetime.
But changes can, and are, being made and the reduction of our dependency on fossil fuels is probably most important action. Fossil fuels are slowly being replaced by renewable energy sources, such as wind and solar. The cost of renewable energy technology has fallen significantly over the last decade, making the construction of renewable energy power projects far more viable. However, in many poorer, developing countries, financial support is still required to transition to renewable energy-fired power. The carbon credit market provides this financial support and has led to the development of high-quality, independently verified, renewable energy projects worldwide.
Using the tool of carbon offsetting we can all do our bit to help mitigate climate change and to limit the threat to our planet's security. As Sir David Attenborough told the United Nations Security Council that 'if we act fast enough, we can reach a new stable state'. Both global and personal changes can, and do, make a difference.