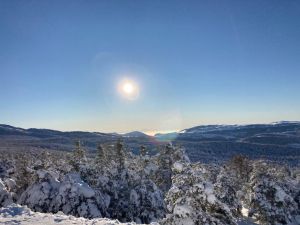 A new year marks a fresh start. It is time for us to reflect on the challenges of 2020 and the changes that we made to our lifestyles. Perhaps some of these changes should be carried forward with us as we enter 2021?
Last year we witnessed a significant reduction in greenhouse gas production through the reduction in air travel. This inspired Edward Thomas, Founder & Managing Director of Gym Marine to create the #GreenWingsChallenge, offsetting the impact of his 2019 flights and challenging CEO's and travel-mad colleagues to do the same. Edward generated an incredible response with 48 individuals and companies from the yachting sector together offsetting 3.6 million kilometres (km) of air travel, equivalent to greenhouse gas emissions of 660 tonnes CO2e.
We don't have to stop here. Why not consider offsetting your flights throughout 2021? We are all hoping that travel will be begin to take-off as the year progresses, but our carbon footprint need not rise with this increased activity. Keep a note of your flight and travel activity and send this through to us on a periodic basis. We will respond by sending you a quote to offset the corresponding carbon footprint. And, if you wish, we will add your carbon offset efforts to the #GreenWingsChallenge to help Edward reach his goal to offset 7,688,000 km – enough to fly to the moon and back 10 times. See the progress of the #GreenWingsChallenge.
Lets make 2021 the year of environmental action across the superyacht industry.