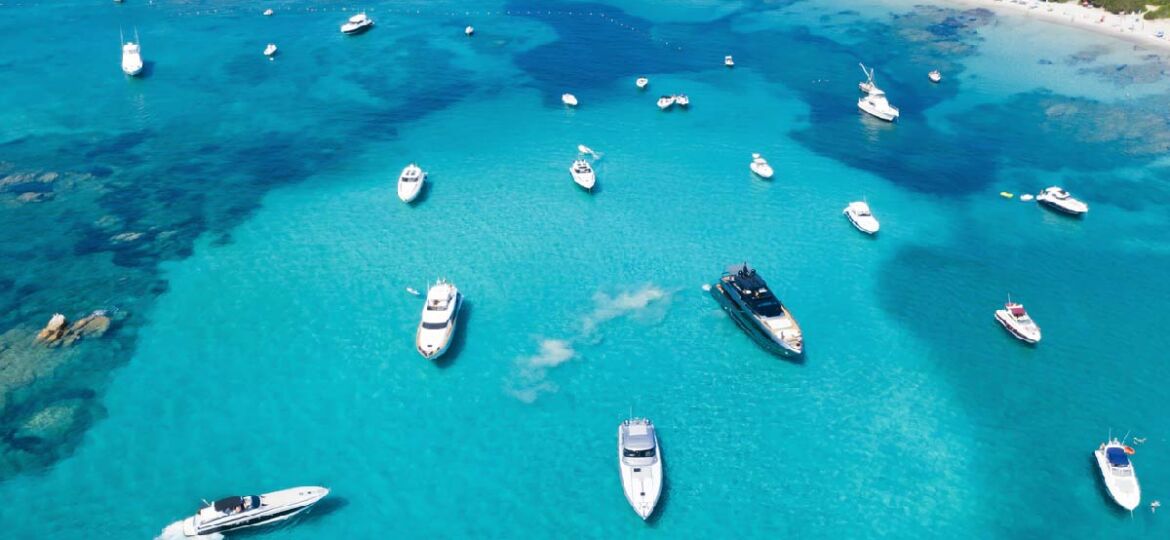 Greenwashing is an increasing concern for companies and individuals looking to address the harmful effects of their carbon emissions on the environment. But what is greenwashing, exactly? And is it a fair label for members of the superyacht community attempting to offset their carbon? Read below as we explore the topic and offer three signs that suggest the superyacht community is taking genuine responsibility for its carbon emissions.
What is Greenwashing?
Greenwashing is a term used to describe companies or other entities that are using a combination of environmentally friendly activities and a specific eco-themed marketing campaign to sell themselves as 'green' when they may in fact not be. Greenwashing may occur either intentionally or accidentally. Either way, it tends to arise due to misunderstandings around the environment-friendly activities included in a company or individual's environmental strategy.
Taking Carbon Emissions Seriously – A Community Consensus
Rachel Goult, Managing Director of Yacht Carbon Offset, had the recent privilege of attending this year's Superyacht Forum in Amsterdam, where global environmental movement, Extinction Rebellion, made an impromptu visit. She has shared her reflections on the event and its impact on the superyacht community below.
"On the final day of The Superyacht Forum, the event was visited by Extinction Rebellion. As is their style, the demonstrators made their voices heard with the help of megaphones and placards, which created an instant tension in the room. Security guards sprang into action and the 'offenders' were evicted from the arena. But the superyacht community wanted to hear what the environmental movement had to say. After all, we had spent the previous three days discussing the actions the superyacht community need to take to make itself 'greener' and 'cleaner'.
 The next action taken by the event's organisers, The Superyacht Group, was genius! They invited the demonstrators back into the venue and put them on the forum's main stage (placards included!) to open the day's discussions. In a calm and formal environment, we listened to their message. A conversation between climate activists and the superyacht community was underway. The exchange lasted no longer than twenty minutes, but it was enough time for both sides to air their views.
Extinction Rebellion raised a number of issues around carbon emissions that they felt the superyacht community needed to address. Martin Redmayne, the chairman of The Superyacht Group, responded by highlighting the superyacht community's ambition to become carbon-neutral by 2050. He also mentioned that the steps taken must be realistic if it is to succeed. The conversation culminated with a reciprocal agreement between Extinction Rebellion and the superyacht community (including those in the crowd) to digest all that had been shared and return next year to further the discussion.
Following the exchange, I spoke to many of the eventgoers who had witnessed it. It seems that everyone felt positively about the way the interaction was handled and, moreover, many seemed to come away with an increased sense of responsibility for their carbon emissions".
Occasions like this are a promising sign that the superyacht community wants to take responsibility for its carbon emissions, move away from potential greenwashing, and take genuine steps to help protect the planet.
Supporting Renewable Energy Projects in Developing Countries
One of the outcomes of COP27 was advancing work on mitigation and recognising the urgency of accelerating just transitions to renewable energy. A key term here is 'just transitions', meaning that transitions toward a climate-neutral economy happen in a fair way, and all regions have access to economic support. With this in mind, we believe that financing the renewable energy transition in developing countries has never been more important.
In recent times, the topic of greenwashing has garnered increasing scrutiny for players in the voluntary carbon market, including the carbon registries that certify carbon offset projects. The validity of carbon registries and the projects they qualify have been particularly tested and even put under the spotlight by popular shows such as John Oliver's Last Week Tonight.
The good news is, there are plenty of carbon registries out there with a great reputation and an established international presence – it just requires some patience and due diligence to ensure they are legitimate. This is where Yacht Carbon Offset is a key asset for the superyacht community. We have done our homework and know what's what when it comes to carbon offsetting, so please speak to us if you have questions or concerns about greenwashing and the voluntary carbon market.
Financing for developing countries' renewable energy projects is on the rise, and support from the superyacht community is no exception. With demand for carbon credits increasing, it looks like the superyacht community's commitment to reducing its greenhouse gas (GHG) impact is steadily growing. We will continue to support our clients by making the carbon offset process as quick and simple as possible, and by selecting projects that make positive social and economic benefits on the communities where they are located.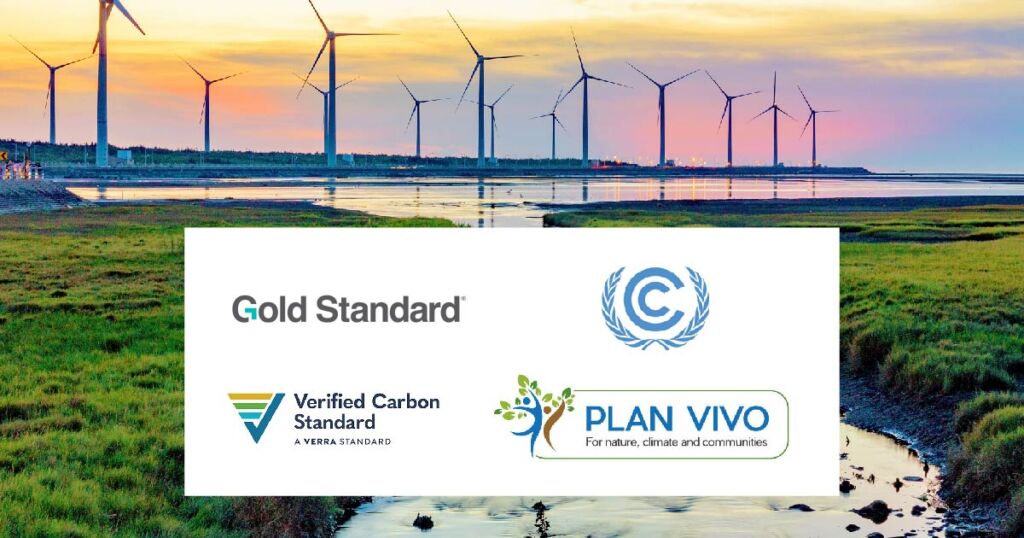 Our carbon registries: Gold Standard, Verra, UNFCCC, Plan Vivo
Increasing Yacht Efficiency
Carbon offsetting is a helpful tool for the superyacht community to reduce its environmental impact on the planet, but we must be clear that it isn't a perfect environmental solution – claiming it is could indeed be considered 'greenwashing'.
While advances in technology like new fuels and yacht designs may offer possible solutions in the future, applying these practically on a large scale still seems to be a little way off.
So, what can be done in the meantime? At Yacht Carbon Offset, we are passionate advocates of taking practical action to reduce carbon emissions. There are many ways that this can be achieved and over the years we have helped many superyacht owners, captains, charter companies, and other marine companies find practical ways of operating yachts more efficiently. Actions that can be taken to increase a yacht's efficiency include:
Using lower cruising speeds
Using less battery power (for instance, limiting the number of times a washing machine is used each day or the length of time air conditioning is left on)
Being more aware of product usage and what items are taken onboard a yacht
Using local suppliers for food and onboard supplies
In the last few years, we have observed a growing trend in superyacht users who offset their carbon also taking proactive steps to increase the operational efficiency of their yachts. With this and the points above in mind, we feel assured that the superyacht community is taking significant strides toward a cleaner industry and has no intention to simply greenwash itself.
Learn more about our carbon offset services.