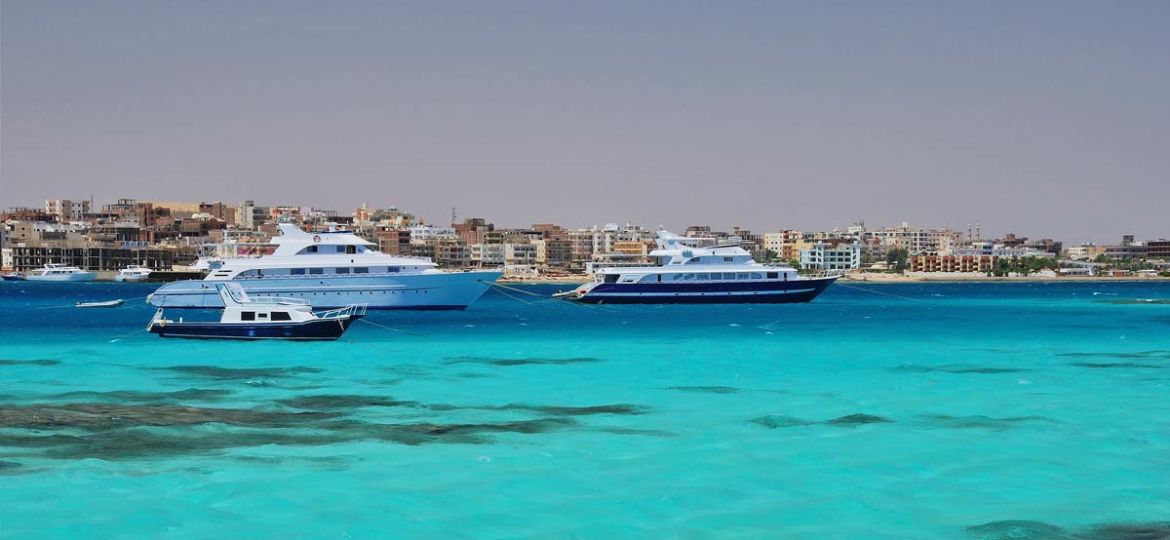 When cruising on crystal blue seas, it is easy to overlook what is happening below the surface. Recent research paints a stark picture: our oceans are absorbing heat at a staggering rate and this is leading to rising water temperatures. Yet, despite the sobering picture, there is room for hope and action, especially within the superyacht community. Read on to find out more.
Our Ocean's Rising Temperature: Understanding the Issue
Climate change is an undeniable reality, and the scientific data is alarming. A recent study published in Earth System Science Data revealed that, over the past 15 years, the Earth has accumulated almost as much heat as it did in the previous 45 years. The report presents a clear picture of a planet in crisis. The increased energy imbalance is a glaring measure of the severity of global warming, and the impacts are already being felt around the world. Rising land temperatures is resulting in more frequent and severe heatwaves, droughts, and forest fires.
The report also highlights that a significant amount of heat is being absorbed by the oceans. The result? Melting polar ice caps, rising sea levels, and bleaching coral reefs.
Why it Matters to the Superyacht Community
Climate change affects everyone, and the superyacht community is no exception. Superyachts are not just passive observers of the marine environment; they are active participants. As stewards of the seas, those involved in yachting have a vested interest in preserving the world's oceans and coastlines – the very places that yachts explore and where they spend most of their time. As such, the superyacht community has a responsibility to reduce its carbon footprint and contribute to solutions that protect our oceans and the broader environment.
Rachel Goult, Managing Director of Yacht Carbon Offset, aptly puts it: "The superyacht community, by virtue of its very nature, is uniquely positioned to be a leader in the fight against climate change. We have a responsibility and an opportunity to make a significant positive impact".
The Urgency for Action
Time is of the essence. The Intergovernmental Panel on Climate Change (IPCC) has made it clear that we have a limited window of opportunity to prevent the worst impacts of climate change. According to the Earth System Science Data report, our planet is absorbing an unprecedented amount of heat, and if we continue on our current path, the consequences could be catastrophic.
"The superyacht community can't afford to wait", says Rachel. "The future of the oceans, and indeed our planet, depends on the choices we make today".
Sailing Towards Sustainability: Empowering the Superyacht Community
The superyacht community can play a crucial role in addressing climate change, particularly through carbon offsetting. This process involves compensating for a yacht's carbon emissions by supporting projects that reduce or remove an equivalent amount of greenhouse gases (GHGs) from the atmosphere.
We offer a specialist service that enables yacht owners to take direct action on their GHG emissions. With our meticulous approach to calculating the carbon footprint of each superyacht and our commitment to supporting verified green projects, we help the superyacht community to navigate towards a more sustainable future.
The superyacht community can also promote the use of renewable energy, support marine conservation efforts, and champion sustainable practices onboard, from waste management to energy efficiency.
Positive Developments in the Fight Against Climate Change
Despite the severity of the issue, there is still hope. The transition to a more sustainable future is already well underway. Innovations in renewable energy, green technologies and sustainable practices are being embraced across industries worldwide. And the superyacht community is part of this positive change. We are seeing superyachts adopting alternative power options, such as solar and biofuel. The community is also developing ethanol- and hydrogen-based technologies as alternatives for the future.
Furthermore, awareness and concern about climate change are at an all-time high. This collective recognition of the problem is the first step towards collective action. "The superyacht community's increasing commitment to sustainability is encouraging", says Rachel. "More and more owners and operators are embracing carbon offsetting and other green practices. This gives me great optimism for the future".
Global cooperation is a testament to our capacity to tackle this crisis together. When we collaborate across borders and disciplines, we can achieve remarkable things. The superyacht community is part of a larger global effort to curb climate change.
It is also worth noting that the actions we take to combat climate change often come with added benefits. Carbon offsetting projects, for instance, often support local communities and contribute to sustainable development in the countries in which they are based. Meanwhile, sustainable practices onboard not only help the environment but can also enhance the yachting experience, from enjoying fresher, locally sourced food to exploring more pristine, well-preserved marine environments.
While the data paints a sobering picture of our ocean's rising temperature, it also serves as a call to action. And the superyacht community is heeding that call. By embracing sustainability and carbon offsetting, we can ensure that our beloved oceans remain a source of adventure and wonder for generations to come. As Rachel says: "Every journey begins with a single step. Let's continue to sail towards a more sustainable future, one voyage at a time".